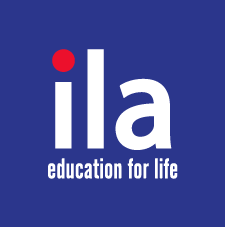 Featured Job
English Teacher
Ho Chi Minh City, Hanoi, Binh Duong, Bien Hoa, Can Tho, Rach Gia, VT, , Vietnam
Early Childhood, Elementary, Middle School, High School, University
Licensed Teacher, ESL Instructor
Bachelor
1 year of teaching experience

TESL/TEFL Certificate over 100 hours
Nnative level of English
A Qualification in English Language Teaching (CELTA, Trinity TESOL or equivalent): The certification must be from a recognised provider, a minimum of a 120 hours course with at least 40 of these hours completed in class, and have an observed teaching component of over 4 hours with real students, and course tutor feedback. All programmes must be externally assessed by an accredited organisation to be considered as valid.
A clean criminal background check
ILA Vietnam offers competitive pay packages based on candidates qualifications and experiences
Base hourly rate start from 400,000-540,000 VND (approx 17-22 US$) (approx 1350-1800 US$ a month, based on an average of 78 hours of Teaching a month)
A wide range of supplements (starting from an extra 43,000 VND (approx 1.8US$) an hour) are included in the salary package ranging from Travel allowance; long day bonus, Teaching Adults; Teaching IELTS; Teaching corporate classes; Teaching at regional centres; Teaching Public schools etc.
12 Million VND (approx 520USD$) paid Teacher Induction Training (on successful completion)
Health insurance included for Full-time contracts, is arranged for Part-time contracts
Visa & Work Permit arranged and covered for Full-time contracts (arranged for Part-time contracts)
Health checks as part of Work permit process arranged and covered for all staff
Reimbursement for legalisation of documents of up to 150US$
Holiday pay of 10 Million VND (Approx 434US$) provided on full month contract (paid at 6 months completion)
Severance pay of Half a months pay on Full-time and Part-time Pay
20 Million VND (Approx 870US$) Re-signing bonus on Full-time contracts
For Overseas Hires
10 nights Accommodation and airport pick-up, arranged and provided
Other benefits
Professional development workshops, career advancement potential, Vietnamese lessons, the chance to volunteer with the ILACN, ILA Social events, and more
An Amazing Opportunity to teach English in Vietnam with ILA!
Start your teaching career at Vietnam's most professionally-minded and forward-thinking English language organisation.
ILA Vietnam is currently recruiting for English Teachers to teach at our 38 centres and growing throughout Vietnam.
A position with ILA will give you more than just a job. At ILA you will learn and grow as well as experience a new culture and discover the beauty of Vietnam.
Vietnam is known for its sunny, warm climate, friendly people and delicious food. It is a developing country but its economy continues to grow rapidly, attracting expatriates from around the globe.
ILA Vietnam is one most well established and one of the leading providers of 21st century learning English Language programs in Vietnam. We take pride in being innovative with establishing PBL in Vietnam. With over 38 centres across Vietnam and expanding, we pride ourselves in our modern facilities, the diversity and wide range of courses available to students and offering an educational experience of the highest quality.
Candidates will need to be professional, dedicated, and passionate about teaching English to Vietnamese students, and be understanding of the different learning styles of young learner through to adult students. Candidates also need to have excellent communication skills, an open and dynamic approach to student-centred learning, be organised and well-prepared for each and every lesson as well as capable of completing all administrative tasks relating to students progress.
TEACH AT VIETNAM'S MOST PROFESSIONALLY-MINDED ENGLISH TRAINING ORGANIZATION.
ILA is Vietnam's leading English language training organisation. We have 38 teaching centres in Ho Chi Minh City, Hanoi, Da Nang, Binh Duong, Bien Hoa, Vung Tau, Can Tho and Hai Phong and we currently employ more than 500 foreign English teachers. We offer excellent career development and training opportunities as well as a world class teaching environment.
Since 2000, ILA has provided Vietnam with premium-quality English language education. We have a large and lively community of teachers that is fully supported by a well-established network of academic management. At ILA, we provide our teachers with the training, resources and professional development opportunities to grow and succeed. As one of Vietnam's largest and most successful English training providers, ILA is a great place to advance your career and move into a management-level position.
Also known as remote teachers, distance teachers or virtual teachers, online teachers and online instructors are trained to teach students online. Online teaching jobs can range from blended courses that offer a combination of in-person and online instruction, to fully online learning. Online teaching offers job opportunities for a wide range of educators, from elementary school teachers to college professors. Online teaching jobs can be either full-time or part-time. If you're a qualified teacher with experience in a classroom setting, then online teaching could be your next big career move.