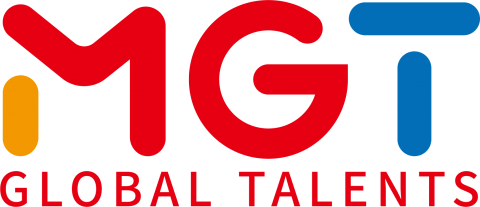 Featured Job
Kindergarten Teacher - Beijing
Housing allowance provided
Flight allowance provided
Licensed Teacher, University Graduate, ESL Instructor
Requirements to Teach English
Age: less than 45 years old.
Speaks English at an Idiomatic level.
Degree: BA or above (Education, linguistics, or English degree given top priority).
Experience: TEFL / other teaching certificate OR 2 years of teaching experience required.
Relocate: Must be willing to relocate to China.
Other: Organized team player, outgoing, friendly, patient, and caring about children.
Your benefits include:
Base Salary: RMB 18,000-23,000 after tax
Housing: Monthly stipend RMB 4,000 after tax
Monthly bonus: RMB 2,000 after tax—calculated by teacher's performance data.
Airport Pickup assistance and grounding service
Visa: Sponsored legal Z Work Visa.
Airfare Bonus: USD 1100 (8,000 RMB) can be reimbursed when the full filled contract.
Insurance: Commercial medical insurance.
Public Holiday: 19 Public holidays off annually.
Annual Holiday: 5-10 days annual paid leave.
Pay Day: 15th of each month.
Training: On-board orientation, monthly training.
School Description
We're a private company for preschool education in China.
As measured by annual total revenues in 2016, our company is the largest provider of early childhood education services in China. Our company was founded in 1998, and our headquarter is in Beijing.
Details of Position
As a teacher at our kindergarten you will be responsible for;
Planning, evaluating, and delivering lessons;
Introduce children to the disciplines of mathematics, language, science, and social studies;
Use games, music, artwork, films, books, computers, and other tools to teach basic skills;
Cooperate with colleagues to plan and implement school activities both indoors and outdoors;
Be responsible for children's daily learning and living at kindergarten and ensure their safety;
Write quarterly progress reports to record children's development and communicate with parents regularly.
Location: Haidian district (the nearest subway station is Mu dan yuan at Line 10), Fengtai district (the nearest subway station is Shi Liu Zhuang at Line 10), Beijing city.
Responsibilities for Teachers
Student age range: 2 – 6 years old.
Class size: 20 – 30 students in one class.
Working Hours: Monday to Friday, 8 hours per day
Curriculum: Multimedia based -<Scholastic Early English>.
Chinese Teaching Assistant: Have two and three Chinese teachers.
Work content detail: Organize activities for children's whole day, including teaching time, outdoor activity, learning center time, transition time, snack time, and other class activities.
Participate in teachers' & parents' meetings and activities that are held in the kindergarten.
Other benefits include:
Any other benefits: Organized team-building activities and festival gifts accordingly to the kindergarten's arrangements.
*Subject to working location and qualifications details will be specified during the interview process with the recruiter or school.
MGT Global Talents (Shenzhen) Co., Ltd. is specialized in international ESL teachers' recruitment, visa services, management and etc. The company's English abbreviation MGT stands for Make Great Team, which embodies the company's mission of helping enterprises and schools build great teams, helping talents select and integrate into great teams.
The company was established in 2018. The founders are from well-known international education schools and US-funded/European-funded Fortune 500 companies. Focusing on international education and emphasizing professional services are the characteristics of MGT. Up to now, we helped nearly 1,000 outstanding foreign teachers and other foreign talents to work in kindergartens, primary schools, middle schools, universities, international schools, training schools and other international business enterprises in China.
In education business, "student-centered" is the core value orientation of MGT. It is our corporate vision to provide high-quality international education teachers. Therefore, in terms of teacher selection, we only select high-quality foreign teachers who can apply for teaching work visas to ensure that teachers' qualifications are compliant, their positions are stable, and their teaching is excellent. At the same time, in terms of school selection, we only choose schools with legal qualifications and stable operations to ensure that the positions are compliant and stable. At present, we have cooperated with government-led projects such as Baoan District Education Bureau in Shenzhen and Suzhou Education Bureau, and cooperated with a large number of national and regional education groups. The schools are located in Shenzhen, Guangzhou, Dongguan, Huizhou, Wuhan, and Changsha. , Nanjing, Suzhou, Hangzhou, Ningbo, Shanghai, Beijing, Tianjin, Guiyang and other first-tier to third-tier cities.
Since October 2022, with China's visa and flight policies gradually returning to normal, we have helped many foreign teachers apply for work visas, enter China, and work in schools. At present, we still have a large number of positions open to outstanding teachers from all over the world.
Join MGT, let's Make Great Team.
One of the world's most powerful nations, China's cultural contributions have influenced history and human development for thousands of years. Teach Away offers ESL teaching jobs in reputable language schools as well as licensed teaching jobs across China.
Land area - 3.7 million sq. miles (9.6 million sq. km)
Please note that Teach Away provides information on behalf of schools and cannot accept liability for information provided or policies schools may adopt. Be sure to verify all details that apply to you, and check for the latest visa and work permit requirements. For any questions regarding job postings, please contact the school directly. Teach Away believes in diversity and inclusivity, and that everyone deserves to be treated with respect and be considered fairly and equally for employment. We ensure all schools we work with adhere to our pledge to promote inclusivity and diversity in education and recruitment practices.
Similar Jobs

MGT Global Talents
Shenzhen, Suzhou, China

MGT Global Talents
Shanghai, Shenzhen, Guangzhou, Beijing, Nanjing, Wuhan, China