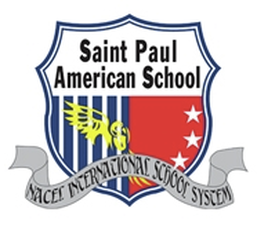 Featured Job
Middle School or High School Social Studies Teacher
Saint Paul American School — Yantai
Middle School, High School
Bachelor
Social Studies

Teaching Credential/License
Must have a very good command of the English language (native speakers preferred)
Preference will be given to US citizens as Civics, US History (regular and AP) and an American curriculum are being taught
$1700 annual travel allowance
$530 monthly housing allowance (with average apartments around the $400 a month range)
Health Insurance
$500 moving allowance
Complete support from Chinese nationals for travel, moving, daily liviing (Speaking Chinese is not a requirement)
Very low cost of living (possible to eat in a restaurant for under $2 a meal)
Middle School or High School Social Studies teacher for the 2019-2020 School year.
The position involves teaching mostly South Korean students an American Curriulum in Social Studies. It is possible to tailor the teaching responsibilites to either high school or middle school, depending on the talents of the candidate. High School would involve some AP classes.
St. Paul American in Yantai offers a competive salary in a city of between 3 and 6 million people with a very low cost of living. Yantai is welcoming of English speaking foriegners and a relatively easy community in which to learn about Chinese language and culture.
Saint Paul American is a private school located in the beautiful coastal city of Yantai, China.
The school is a program affiliated to Beijing Normal University, which is one of the most prestigious schools in China and was founded in 1902. The campus features a soccer field, multiple basketball courts, a gymnasium, dormitories and a number of building for instruction.
The school follows an American curriculum and follows the AERO standards which are intended to promote proficiency in Mathematics, Science, Social Studies and English.
Saint Paul American School is part of Nacel International and has campuses around the world.  We currently have schools in China, South Korea, The Philippines, Vietnam, Turkey, Poland, France and The United States.