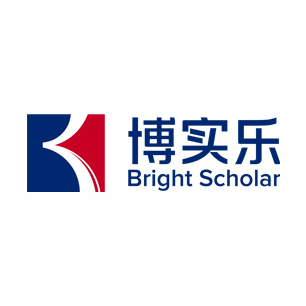 Featured Job
Senior High Mathematics Teacher (GCGS)
Bright Scholar Education Group (China)
4,000RMB/month housing allowance (pre-tax)
13,000RMB/year airfare allowance (split into 2 payments) (pre-tax)
Bachelor
2 years of teaching experience
Mathematics

Teaching Credential/License

TESL/TEFL Certificate over 100 hours
Bachelor's degree or higher (Education preferred / Mathematics major required)
TEFL/TESOL 100+ hours certification minimum (CELTA/DELTA/PGCE/QTS preferred)
A good grasp of the methodology of teaching Mathematics curriculum is required, with IGCSE, A-level, AP and/-or IB-DP Mathematics teaching experience preferred
Have an understanding and ability to teach pupils of all abilities
Previous experience in an international school preferred
Must be able to obtain a cleared background check
Salary (ex. benefits) – 12,000-32,500RMB/month (pre-tax)
Working Hours – 40 hours/week (Monday-Friday)
Teaching Hours – No less than 15 hours' lessons/week
Grades/Curriculum – Grades 9-10 (IB-MYP/IGCSE) / Grades 11-12 (IB-DP, AP, A-levels)
Accommodation – 4,000RMB/month housing allowance (pre-tax)
Meal Allowance – 2,700RMB/month (pre-tax)
Computer Allowance – 1,400RMB/year (pre-tax)
Flight Reimbursement – 13,000RMB/year (split into 2 payments) (pre-tax)
PD allowance – 5,000RMB/year (pre-tax)
Re-signing Bonus – 10,000RMB/year (split into 2 payments) (pre-tax)
Visa – Work Permit, Residence Permit and medical check-up fees assistance and reimbursement
Insurance – Health and accident insurance
Paid Leave – National holidays/winter holidays/summer holidays
Sick Leave – 2 days paid sick leave per semester (4 days total)
Additional Bonuses – Tuition discounts, Chinese classes, Christmas holidays
Performance Responsibilities:
Undertake a designated program of teaching and schemes of work for mathematics across all key stages
Teach consistently high-quality lessons
Be a role model for students, inspiring them to be actively interested in mathematics
Prioritize and manage time effectively, ensuring continued professional development in line with role
Show great individual care and support for the students, promoting learning styles that cater to individual differences to provide engagement in rigorous, relevant, and significant learning
Initiate, facilitate, and moderate classroom discussions
Establish clear instructional objectives, making use of core teaching resources and materials
Assess and analyse student progress to inform instruction and provide constructive feedback to promote students' progress towards standards
Keep abreast of developments in their field by reading current literature, talking with colleagues, and participating in professional conferences
Respect, appreciate and understand differences in learning and school culture
Work cooperatively with colleagues/administrators as it pertains to specific grade levels and programs
Be accountable and a positive advocate for all management decisions
Attend staff meetings, teacher workdays and recommended professional development activities
Contribute to afterschool activities on a regular basis
Perform additional duties as assigned by the Principal or Head of Department
The performance responsibilities are designed to outline primary duties, qualifications and job scope, but not limit the employee to only the work identified. It is the expectation of the school that each employee will offer his/her services wherever and whenever necessary to ensure the success of the organization.
About Guangdong Country Garden School:
Guangdong Country Garden School (GCGS; Chinese name: 广东碧桂园学校), is a private co-ed boarding school in Shunde District, just south of Guangzhou and at the heart of the Pearl River Delta in Guangdong Province. The school is fortunate to be situated in a safe, attractive and clean air environment with accessibility to international airports and the cities of Guangzhou (formerly known as Canton), Macau and Hong Kong. GCGS has an area of 33 hectares with around 4000 students on campus, aged 3 to 18. There are approximately 600 teachers including over 500 Chinese teachers and around 100 international teachers. Facilities include libraries, hi-tech laboratories with 3D printers, an observatory, two running tracks and swimming pools, all situated in a beautiful green environment. GCGS was founded in 1994 and was the first school to be founded within the Bright Scholar Education Group. It offers a wide range of well-established curricula including the IB's PYP, MYP and DP, CIE's IGCSE and A Level, Advanced Placement, and Sino-Canadian, Sino-Australian and International Foundation Diploma Programmes. GCGS hold high academic expectations for its students and many graduates are admitted to leading universities around the world.
Featured Schools:

Guangdong Country Garden School (1994; Foshan, Guangdong)Phoenix City International School (2003; Guangzhou, Guangdong)Jurong Country Garden School (2013; Zhenjiang, Jiangsu)Ningxiang Country Garden School (2014; Changsha, Hunan)Country Garden Silver Beach School (2015; Huizhou, Guangdong)Huaxi Country Garden International School (2015; Guiyang, Guizhou)Lanzhou Country Garden School (2016; Lanzhou, Gansu)

 

Bright Scholar Education Group (formerly Country Garden Education Group) is a NYSE listed education company based in Foshan, Guangdong, China. It has the privilege of operating one of the oldest international schools in China with over 20 years of experience in creating a unique premium brand within the Chinese education industry.

Bright Scholar covers a diverse portfolio of business areas including K-12 international and bilingual education, extracurricular training services, domestic camps, overseas study tours and education technology.

Currently, Bright Scholar has 6 international schools, 11 bilingual schools, and 34 kindergartens as well as guided reading programs, phonics and literature programs in 16 Elan Schools.

Bright Scholar operates in 7 Chinese provinces (Guangdong, Hunan, Hubei, Guizhou, Jiangsu, Anhui, and Gansu) and 2 municipalities (Beijing and Shanghai). With numerous construction projects already underway, the group is set to continue growing in China, including expansion to Hebei and Shandong provinces.

Bright Scholar has accumulated a cohort of highly trained and experienced domestic and international talents whose aim is to educate the future leaders of the world as well as the future backbone of Chinese society.

Bright Scholar, Bright Future.
One of the world's most powerful nations, China's cultural contributions have influenced history and human development for thousands of years. Teach Away offers ESL teaching jobs in reputable language schools as well as licensed teaching jobs across China.
Land area - 3.7 million sq. miles (9.6 million sq. km)