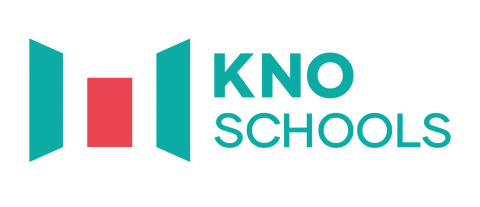 Featured Job
Primary School Teachers
Return economy class air ticket each year of service, and one way economy class air ticket at the start of work and at the end of contract in case of non-renewal
Early Childhood, Elementary
Licensed Teacher, ESL Instructor
Bachelor
3 years of teaching experience
Primary Education, Math, Sciences, English Language

Teaching Credential/License

TESL/TEFL Certificate over 100 hours

TESL/TEFL Certificate

TESL/TEFL Diploma Level

Other Certification
For Native English Teachers:
Bachelor Degree in Education or any related field
Minimum 3 years of proven experience in teaching the same subject at an elementary school
For Non-Native Teachers:
Bachelor Degree in Education or any related fields
Minimum 3 years of proven experience in teaching the same subject at an elementary school
IELTS Certificate Band 6 or above
For Math and Science Teachers:
Bachelor degree in Math or Sciences
Minimum 3 years of proven experience in teaching the same subjects at an elementary school
IELTS Certificate band 6 or above for Non-native English speakers
Competitive terms of employment
Tax-Free Salary depending on experience and qualification
Company Accommodation
Medical insurance
Return Air ticket each year of service and one-way economy class ticket at the start of work and the end of the work contract in case of non-renewal.
End of Service Gratuity.
Paid Annual Leave
Opportunity to work for a school which is part of a big investment group
Excellent professional development and guidance.
Preferential discounts in all our Group-owned tourism resorts in Oman.
Job Summary
This job requires reporting to the Principal or any of her immediate subordinates in charge of Academic Affairs or any appointed program coordinator. The Teacher is responsible for planning, teaching, and evaluating her assigned classes by the KNO Schools curriculum policies and as per directives and instructions from the school management (including the Academic Coordinator, and program coordinators). The teacher is responsible for maintaining student class records; fulfilling administrative duties as required and/or requested by the school management; participating in extracurricular & professional development activities such as workshops, meetings, and assisting Associate teachers.
Job Duties
The Teacher is specifically responsible for performing the following duties:
teach the assigned classes and program according to the best industry standards, methodologies, and teaching approaches.
teach structure/speaking practice, conversation, reading, writing, language laboratory, and/or electives as assigned.
prepare lesson plans, class material, and tests.
test, evaluate and counsel students regarding their performance.
maintain a classroom environment conducive to learning.
coordinate instruction and evaluation with other teachers.
know and adhere to school policy and procedures and communicate school policies to Associate teachers.
complete administrative paperwork as required or as requested.
maintain performance and attendance records.
maintain school resource materials and files.
refer non-academic problems to the appropriate person(s).
be willing to observe for purposes of professional development and be observed in all facets of the program.
participate in administrative meetings and professional development activities.
participate in the employee evaluation process (classroom observations and follow-up discussions and performance appraisal process).
provide Associate teachers with assistance.
develop and/or refine teaching materials at the school level.
participate in extra-curricular activities of the school.
contribute to the maintenance of neat classrooms, neat staff workroom, and staff lounge.
to substitute in emergencies (assuming the Teacher is not already teaching her normal daily teaching load) when there are no reasonable alternatives available to the school.
KNO Schools is a group of educational institutions who keep pace with the unfolding latest technological and pedagogical developments in the field of contemporary education. Their main mission is to build anew generation imbued with global human values while being proud of its local heritage and preserved culture.
Generation Alpha are more likely to develop 21st century skills that are needed to become competitive in an increasingly disruptive employement market. They should be well-equipped to confront challenges and be adaptive to the ever-changing environnement.
KNO believes that Knowledge, Nimblness and Open-mindedness can become catalist to better school outcomes, especially if education takes palce in a healthy and environmentally-friendly atmosphere.
KNO Schools integrate digitization into its operations to bring an innovative approach to pedagogy while support students, teacher and parents. Ensuring a quality curricula, dedicated experienced teachers with sustainable smart and green buildings are key success factor for future education.
Find teaching jobs in Oman, ranging from private international schools to language schools throughout the country. There is a definitive focus on teaching in Oman because it is one of the fastest-growing countries in the Middle East. Explore an engaging culture while earning a competitive, tax-free salary and notable benefits.