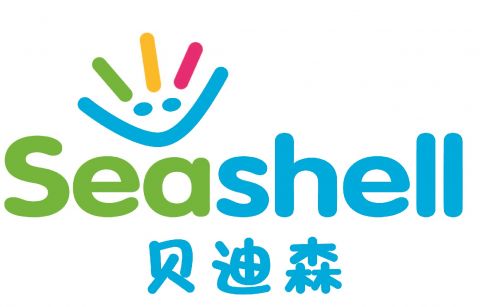 Featured Job
English Teacher
Free single room apartment or housing allowance
Annual Flight allowance will be paid when complete one-year contract
Early Childhood, Elementary, Middle School
Bachelor

TESL/TEFL Certificate over 100 hours

TESL/TEFL Certificate

Other Certification
Native English Speaker
Strong passion for education
Free accommodation or monthly housing allowance
Flight allowance of 6000RMB for one-year contract (Flight allowance will increase with the length of the contract)
18 days paid vacation including public national holidays and paid working days
Emergency medical insurance
Airport pick-up and welcome package
Orientation and Academic training
Work permit and work visa
Free Chinese lessons
Work Schedule
Working hours: 40 hrs per week
Teaching hours: 20 hrs per week
Work 5 days a week, and have two days off per week
Job Duties
Teach English classes, assist in sales demo classes, marketing activities and write lesson plans, give feedbacks to parents etc.
Age Group: 2-12 years old
Xi'an itself is a cultural icon with a history dating back 4,000 years. On days off, lose yourself in the maze of old Xi'an streets, take a jog along the top of the 9-mile ancient city wall, try some authentic Chinese cuisine, learn some Chinese, see the local Terracotta Warriors or let your hair down in one of the hundreds of bars, restaurants and clubs here. Xi'an is awesome!
Shaanxi Longing Shell Education and Technology Group is located in Xi'an, the capital city of Shaan Xi province in China. The group was founded in 2015. The Group has always been committed to helping the development of education and serving the education industry. It includes many international top education brands, with integrated education, training, examination and other comprehensive services, covering young children's education, qualification assessment and other fields.
The education branches affiliated to Longing Shell Education have a motto "To have every kid shine like a pearl". Our mission is simple, to help our kids  grow smarter, stronger, and kinder and help children to become socially responsible citizens of the world. Longing Shell Education focuses on providing excellent training programs and professional curriculums. Part of our process to ensure that we have the best quality of teachers, is to hire foreign and Chinese teachers who have a bachelor's degree or higher. All our teachers also have at least one International English teaching certificate.
Seashell English is an excellent English training brand for children , which was created by Shaanxi Longing Shell Education & Technology Group, with support of other International Authoritative Education Groups. It is committed to providing a series of English and international thinking training services for young learners aged 2-18. All in all, it cultivates international comprehensive talents for thousands of families and helps children to build a brilliant life.
Also known as remote teachers, distance teachers or virtual teachers, online teachers and online instructors are trained to teach students online. Online teaching jobs can range from blended courses that offer a combination of in-person and online instruction, to fully online learning. Online teaching offers job opportunities for a wide range of educators, from elementary school teachers to college professors. Online teaching jobs can be either full-time or part-time. If you're a qualified teacher with experience in a classroom setting, then online teaching could be your next big career move.