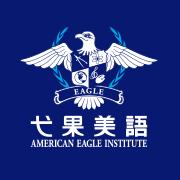 American Eagle Institute
Shanghai, China
American Eagle's Asia-Pacific Headquarters was founded in 1999 by Stephanie Sun (CEO) and Elsa Wey (President) in HsinChu Science Park. In 2010, The Mainland China Headquarter was established to bring the best of the Taiwanese English education program to the Mainland.

Our curriculum aligns with the North American Language Arts standards, and with an effective Spiral curriculum design, WRITE -C teaching method, as well as thorough teaching manuals, we allow our students to achieve near-native English speaking, listening, reading and writing abilities without having to go to international schools or even going abroad. When our students do decide to go to international schools or study abroad, they were able to enter schools without having to go through ESL training course.In short, we pride ourselves in the quality of learning that we deliver.

At our schools, we hire only native speakers from government recognized native English speaking countries in order to keep with the regulations. However, as long as applicants are from these recognized countries, we do not base our acceptance on gender nor skin color. As an employer, we do not discriminate.

At American Eagle Institute, we are always on the look out for teachers who are experienced and passionate about teaching to join our Eagle family. We also welcome teachers who are less experienced but are interested in learning about how to excel in the ESL industry, because at Eagle, we can help you to be a better teacher.