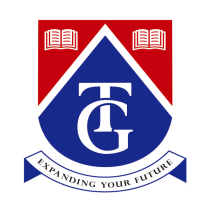 The Garden International School
Guangzhou, China
Garden International School Kindergarten is a well established International Baccalaureate (IB) World School.
Our curriculum is inquiry based, so that the children learn as they play, with high academic expectations. We take a holistic approach that means we help the children to develop physically, mentally, academically and socially. The children leave us able to be independent, creative, risk-takers, speaking Chinese and English. Our staff, that come from all over the world, including
different parts of China, are highly qualified and love children. They work hard to ensure a happy, safe yet challenging environment for your child. They share their cultures and knowledge of the world whilst developing the children's appreciation of their own Chinese culture. With our caring staff and our strong partnership with parents we hope to build on our many successes and continue to be the school where "Every Child Shines".
The Garden International School Primary was opened in 2016 and was founded to provide a unique educational experience for students aged 6-12 years. The school takes the best from Chinese and international educational practices and implements these side-by-side to create an academic, rigorous, yet caring, child-centred curriculum.
The Garden International School closely follows the Primary Years Programme (PYP) established by the International Bacculaureate and is now an IB candidate school.